Combating Covid-19
Read how the island's technological strengths have gained international recognition for its success in fighting the coronavirus
The streets are bustling, restaurants are open, schools are welcoming children. This is a picture of most people's daily lives – until the outbreak of the coronavirus pandemic in 2020.
At the time of writing, the World Health Organization reported that worldwide cases had reached just over 52 million. And despite the island's proximity to countries with serious outbreaks of Covid-19, it has kept the number of confirmed cases very low in comparison.
According to the Taiwan Centers for Disease Control, fewer than 600 infections and 7 deaths had been confirmed by the end of October 2020. Furthermore, there have been no locally transmitted cases since mid-April.
Using advanced technology
The island is known for its information and communication technology (ICT) development and this technology is now playing an important role in the fight against Covid-19 in four major ways.
First, temperature measurement devices, such as thermal imaging cameras, are used in airports to measure the body temperature of all inbound travellers.
Second, an online quarantine system for people arriving on the island feeds into a database of inbound travellers' travel history and health. The system also links up with hospitals, quarantine hotels and taxis as part of an extensive network for pandemic prevention and monitoring.
Third, telecommunications provider ChungHwa Telecom provides what is referred to as an "electronic fence" and home tracking system, which alerts officials if anyone breaks quarantine rules. Individuals receive a message that checks on their wellbeing and provides quarantine information. If there is no response to the message, the system will resend the message or alert officials to take further steps such as a phone call or a visit.
Fourth, an e-mask distribution system enables people to go online and order or preorder masks. It proved to be particularly effective at the beginning of the pandemic when there was a shortage of masks.
Heroes in the pandemic
As reported in Foreign Policy, the island "has earned the world's admiration for its fast and highly effective response to the pandemic…The central ingredients of [the island's] success have been efficient coordination across the public and private sectors coupled with innovative deployment of advanced technology."
The following are some private sector heroes in the fight against Covid-19.
King Ultrasonic – making machinery to produce masks
In early 2020 the authorities knew they needed to expand mask production capacity in order to meet domestic demand. The challenge was that 92 sets of automated lines were needed, which would normally take six months to be assembled.
However, with support from the machine tool industry, production lines were up and running in 40 days. In January 2020 the island's mask production was "at 2.24 million masks per day". By the middle of the year that had shot up to 17 million masks. (Equipment News, July 2020).
The island is known for its information and communication technology (ICT) development and this technology is now playing an important role in the fight against Covid-19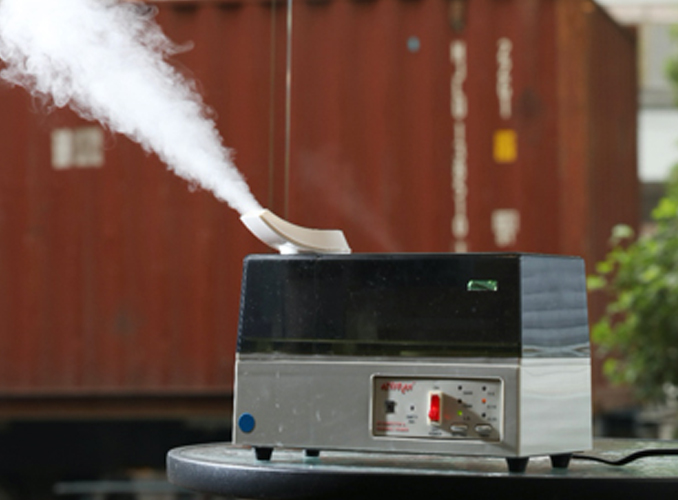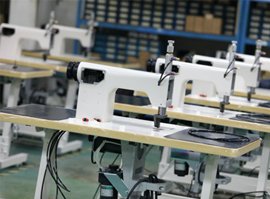 With support from the machine tool industry, production lines were up and running in 40 days
"Temp Pal" goes smart – iWEECARE
A thin, small pad weighing less than 3g is the world's smallest wearable thermometer, developed by iWEECARE.
Unlike the forehead and ear thermometers that provide a snapshot measurement of body temperature, the "Temp Pal" is worn under the user's armpit and monitors body temperature over a period of time.
What is more, it collates smart data on body temperature and related information, which the user can then view and analyse on a mobile device.
Temp Pal was originally designed for newborn babies and women looking to conceive. But Temp Pal's remote body temperature measurement function, coupled with the fact it can be worn discreetly, means that it is favoured by busy medical professionals, especially while working during the pandemic.
Combating the virus with artificial intelligence – Taiwan AI Labs
The island has years of experience in the development of artificial intelligence (AI) in healthcare.
Taiwan AI Labs have been using AI technology to build genome sequencing platforms, drug screening and medical image analysis since it first launched.
As reported in Taiwan Research Highlight, 2020, the Lab uses AI as the main instrument to help the country combat the virus. With around 100 engineers on the team, the lab applies AI technology to epidemic investigation, diagnosis, virus genome sequencing and medicine development, among other things.
The report goes on to explain that the lab also analysed the genetic relationship of Covid-19 strains by aligning genome sequences and connecting the information with epidemic investigation results to explore virus transmissions.
Meanwhile, Taiwan AI Labs also used AI algorithms to screen more than 2,000 existing medicines to find a treatment for coronavirus, including Remdesivir.
Enter the post-pandemic era
Learning to adapt is the most important thing. With more and more countries starting to enter the post-pandemic era and implement various economic recovery plans, the island is committed to playing its part as a reliable member of the international community and supporting the global recovery effort.
References