Smart transport is the future
The island is using technology to improve the efficiency of transport, thereby reducing congestion and pollution
Transportation is a key enabler of growth, providing the physical networks and services upon which the economy depends for the movement of people and goods. It has always been one of the most important aspects of urban development and governance.
With development comes technological innovation, with information and communication technology (ICT) playing a role in almost every aspect of our lives today, including transport.
ICT-based smart technologies are indispensable for improving the efficiency of traditional transport systems and they are fast becoming a key element of the island's transport policy.
By introducing such technologies, the efficiency of transport systems can be greatly increased, thereby relieving traffic congestion, reducing energy consumption and pollution, as well as enhancing the convenience, comfort and safety of those who travel.
With the proliferation of mobile devices, new and smart ways of managing transportation have flourished and these are now linked to many of our daily activities, including commuting, through things such as electronic toll collection (ETC), urban bicycle rental systems and intelligent logistics.
And the open data movements with the advent of cloud computing and big data analytics have brought about innovative transportation application services such as intelligent bus telematics (which consolidate GPS vehicle tracking, ticketing, security and fleet management systems).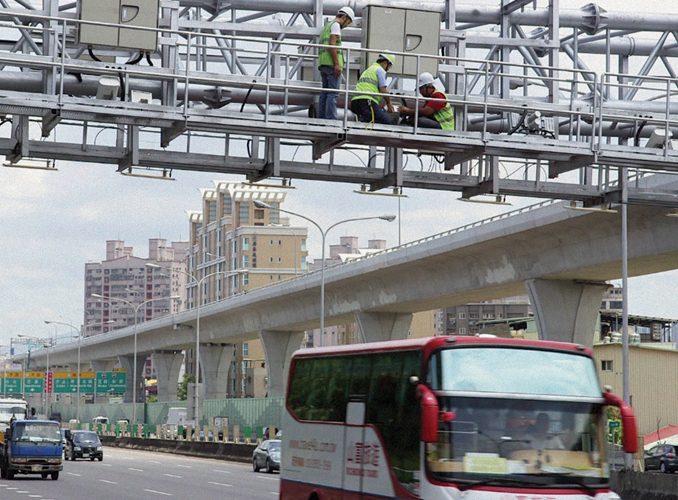 ETC and traffic information services
The island has adopted an ETC system for its entire motorway network. In fact, it has the world's largest electronic toll road network.
This means that, island-wide, motorway tolls are collected electronically via overhead gantries, rather than manually at traditional toll booths.
The resulting traffic flow is much faster, and carbon dioxide emissions and fuel consumption are reduced as vehicles no longer need to stop and pay.
And not only are flexible rates available for peak and offpeak hours to help ease traffic congestion, but also users are charged according to distance travelled as opposed to each time they use the motorway. It is the first motorway network to adopt this distance-related charging.
ETC systems can also go a step further to operate as mobile payment tools. For example, ETC- enabled vehicles can link to fuel station payment systems so that the user is automatically charged according to the amount of fuel purchased.
Another example is smart parking, where drivers do not need to open car windows to take a parking receipt, allowing for rapid gate clearance and automatic fee payment on departure. This saves both time and staff overheads. Future installations include bridges, tunnels and city roads. Big data analytics can also be used to work with ETC information to help relieve congestion.
Other value-added services are also possible, such as travel planning and even disaster prevention; by installing roadside readers, for example, the ETC system can issue warnings of floods or mudslides via an app to drivers.
The integrated system supports multiple types of cards and e-tickets so that the public can switch between transport systems without difficulty. People can access real-time public transport information via either digital signage or mobile apps to avoid delays and disruption.
The green revolution and urban cycling
Problems stemming from global warming are becoming more serious, driving many countries to join the green revolution.
Today, the island has successfully built up one of the world's most user-friendly, cloud-based urban bicycle rental systems, thus giving the public a viable and environmentally friendly alternative transport method for short distances.
With 10 million bike trips equating to a reduction of 15,000 tonnes in carbon emissions otherwise caused by cars, this leads to a significant improvement in the city environment.
Electronic port services
The island has the first ports to use wireless sensor networks and vehicle positioning techniques in container terminal operations.
The system uses paperless registration to create an environmentally friendly and low energy electronic environment. The efficiency of overall container loading/unloading operations has increased by 50 per cent, and with an average rate of nearly 40 containers per hour calculated monthly, the island's harbours outperform their labour-intensive competitors around the world, which have an average rate of between 20 and 25. This has led to a 20 per cent increase in revenue.
www.sipa.org.tw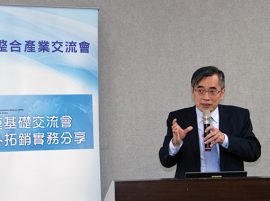 Case study: The System Integration Promotion Alliance
Over the years, a number of companies on the island have developed their own ETC, public bicycle rental and smart e-port systems which have helped them gain global attention.
To help companies export these systems more efficiently, the SIPA Project Office was established in October 2015, with the aim of promoting and facilitating exports in 10 areas: ETC, green   transportation, smart logistics, smart campus, smart health, e-government, LED lighting, cloud  systems, solar power plants and petrochemical plants.
Instead of exporting a single piece of equipment, such as a mobile phone, laptop or desktop PC, exporting whole systems not only helps to maximise the profitability generated from individual hardware-software integrated solutions, but it also plays an important role for subsequent exported products and services.
Partner matching
SIPA is dedicated to helping its global partners connect with industry leaders, governments and research institutes to find the best partners and solutions.
Financing and coordination
A syndicated platform, led by the Export-Import Bank of the ROC, along with several private commercial banks, has been set up to help SIPA's global partners and local companies negotiate with banks when obtaining loans for migrating and developing system integration solutions.