Unlocking potential
Women entrepreneurs are supported not just domestically but also in the economies where the EBRD invests
Su Hsiu-lien is exactly the sort of female entrepreneur that the island's authorities are aiming to support.
When she set up her organic farm in a rural area in the eastern part of the island, she was a computer novice. But thanks to a training course offered by the authorities she now operates the business via email and the internet, having transformed it into a profitable business.
The computers not only enabled her to increase production and open up sales channels, but they also created a future for Ms Su's female employees, who also received information and communications technology (ICT) training.
Promoting inclusion
Ms Su's story shows how ICT can really benefit entrepreneurs setting up businesses in rural areas.  And empowering women so that they can participate fully in the economy is something the authorities are committed to, because it recognises that a gender-balanced economy is a key driver of growth.
At the latest Asia-Pacific Economic Cooperation (APEC) conference held in the Philippines on 16 September 2015, the island led a one-day seminar entitled "Empowering Women through Information Communications Technology for Inclusive Growth".
The seminar was part of the Innovation for Women and Economic Development project that was set up in May 2013 by the island in collaboration with Australia, Chile, South Korea and the Philippines.
The island's Minister without Portfolio, Joyce Yen Feng, said during her opening speech: "The flourishing development of ICT and other innovations has made up for insufficiencies in internet infrastructure and location discrepancies, thereby broadening marketing pathways for women-owned microbusinesses, and small and medium-sized enterprises."
She continued: "It is important that women be encouraged to use ICT tools to build up digital capabilities, establish business networks and form corporate alliances."
Initiatives
Two initiatives in particular support women entrepreneurs: the Micro-Business Startup Phoenix Programme (set up in 2007), which provides women entrepreneurs with low-interest, guarantor and collateral-free loans; and the Flying Goose Programme (established in 2002), which provides financial and knowledge-based assistance for women who want to start up a new business.
By June 2014 these two programmes had provided loans totalling US$ 70 million and offered more than 1,100 training courses nationwide on computer, management and marketing skills, attracting approximately 98,000 participants. So far these initiatives have helped 12,000 women establish their own businesses, not only achieving greater equality in the economy but also generating a further 3,300 jobs for the wider society.
Supporting the EBRD Women in Business programme
As well as encouraging their own women entrepreneurs, the authorities also support the EBRD's efforts to promote female economic inclusion, namely through the EBRD's Women in Business programme in the Western Balkans and the Caucasus.
The island is generously providing not only the funds (€1.25 million) for technical assistance, but also the people with the know-how. For example, in 2013 successful businesswoman Cathy Chin, Managing Director of UPLAS Information Corp, presented e-business courses under the Women in Business programme in the Western Balkans, sharing her expertise and personal experience of running a modern business.
So by giving all these women entrepreneurs – Ms Chin and Ms Su included – access to financing and business know-how, they can unlock their potential and help to drive economic growth forward.
This article is based on two articles from Taiwan Review published in October 2013 and September 2015.
http://taiwantoday.tw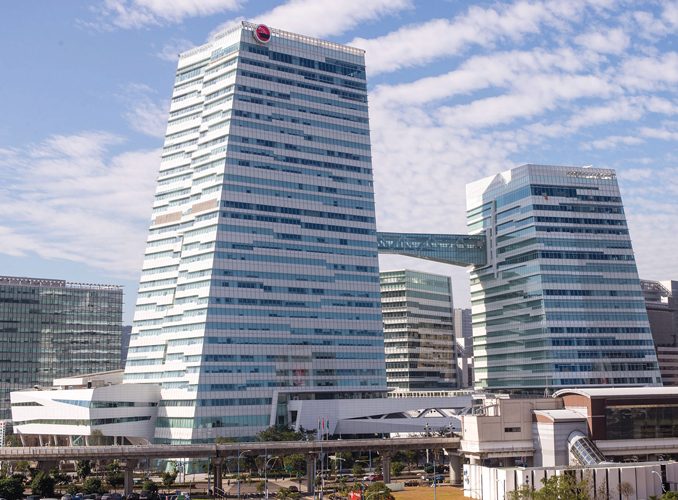 Case study: CTBC Bank
Formerly known as China Securities Investment Corp, CTBC Bank was established in 1966 and has been affiliated with CTBC Financial Holding since May 2002. Operations include deposits, loans, guarantees, foreign exchange, offshore banking units (OBU), trusts, credit cards, cash cards, securities, bonds, proprietary futures, derivatives, factoring, safe deposit boxes and electronic banking services.
As one of the island's top banks for its trade finance and factoring services, CTBC's range of trade finance products is delivered through its overseas branches and subsidiaries in 14 countries.
CTBC has 149 domestic branches and more than 100 overseas outlets in Australia, Canada, China, Hong Kong, India, Indonesia, Japan, Malaysia, Myanmar, the Philippines, Singapore, Thailand, the United States and Vietnam, making CTBC Bank a truly international financial institution.
More than 35% of SMEs on the island are owned by women
45% of the women-owned SMEs have stayed in business for more than 10 years
More than 50% of the women-owned SMEs are service providers
Women-owned businesses account for around 20% of sales revenue of all SMEs