The island plays an indispensable role in the global information and communications technology (ICT) industry, standing at the forefront of developments such as notebook computers, wafer contract foundries and IC design.
Couple this with the business opportunities created by the island's large-scale manufacturing base that are being avidly pursued by technology firms from across the world, things are certainly thriving.
Turning local into global
This high-tech island draws on a well-established product supply chain, highly experienced engineers and strong research and development (R&D) capabilities.
According to the Institute for Information Industry (III), the island has the top worldwide market share in certain product categories, such as notebook computers and tablet devices.
Other top-ranking product areas include WLAN NIC, motherboards, LCD monitors, IP phones, desktop PCs and smartphones.
OEMs/ODMs are the basis of the island's ICT industry. They have allowed it to build up a solid knowledge base of the market, and it now houses a comprehensive ICT industry chain comprising upstream, midstream and downstream manufacturers.
The island is also the world's number one producer of notebook computers, with average monthly production known to exceed 14 million units. It therefore follows that this thriving sector has provided an excellent base for the island to build up its IC design and display panel industries.
What is more, with many local electronics companies in such close proximity, industrial clusters have sprung up. These clusters not only offer clear cost and time-to-market advantages, but they have also fuelled the rapid commercialisation of new technologies, as well as making the island a go-to location for procurement and design support.
Not surprisingly, some of the most well-known domestic firms have begun taking advantage of this local manufacturing expertise to enhance the innovation and quality of their products.
As a result, a large number of home-grown ICT firms are moving up the global supply chain by building their own brands – HTC is one example. It is one of the world's top smartphone makers, becoming the first domestic firm to be included in Interbrand's Top 100 Global Brands of 2011.
Some terms explained
IC design: a subset of electrical engineering using the particular logic and circuit design techniques required to design integrated circuits (ICs).
IP: Internet Protocol. An IP phone converts voice into digital packets and vice versa to make voice communications over the internet possible.
ODM: Original Designed Manufacturer
OEM: Original Equipment Manufacturer
WLAN NIC: a Wireless Local Area Network (WLAN) is one in which a mobile user can connect to a local area network (LAN) through a wireless connection; a Network Interface Card (NIC) is a computer circuit board or card that is installed in a computer so that it can be connected to a network.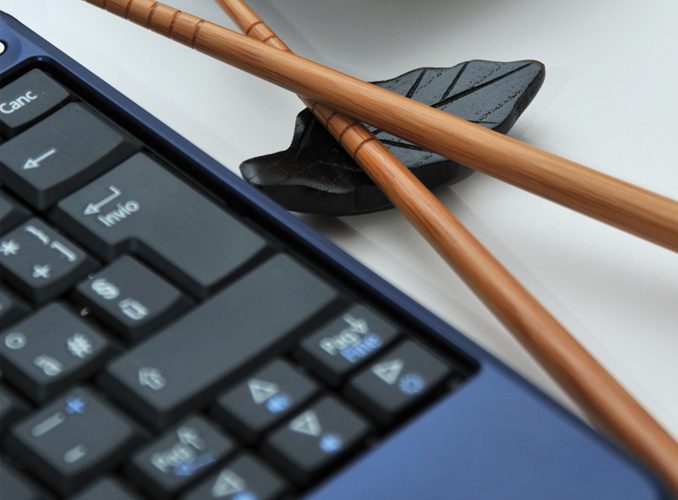 Looking ahead
According to the island's officially funded R&D body Industrial Technology Research Institute (ITRI), this ICT boom is expected to continue over the next few years, due mainly to six types of electronic devices: smartphones, tablet PCs, ultrabooks, smart TVs, e-book readers and cloud computing applications.
Moreover, with such a concentration of innovation and technology, the island has stayed ahead of the global cloud-computing curve – the authorities have set the sector up to bring in business potential.
Now equipped with its first local operating system, the island is primed to become one of the world's major cloud-computing bases.
The operating system, developed by ITRI, allows businesses to build and integrate their cloud-computing data centres without fail, while saving considerable costs on data centre construction.
The island's ICT industry, which comprises globally renowned players such as ASUS, BenQ, D-Link, Edimax, Transcend and Optoma, has had a significant impact on global consumers and the ICT market.
Information provided by Taiwan External Trade Development Council (TAITRA).
Equipped with its first local operating system, the island is primed to become one of the world's major cloud-computing bases.
Case study: Mega International Commercial Bank
Mega International Commercial Bank (Mega ICBC) has 108 domestic branches and 33 branches overseas, and has established a comprehensive global presence providing clients and business partners with a broad range of financial services and instruments.
International trade has been the engine of the island's economic growth and Mega ICBC has played a vital role in this, having also been a confirming bank under the TFP since 2002.
In particular, the amount of foreign exchange transactions that Megabank was involved with in 2011 reached US$ 7.6 billion and letter of credit negotiation business accounted for more than 26 per cent of the market share in this country.
In addition, Mega ICBC maintains good relationships with over 2,600 correspondent banks around the world. It was named the "Best Taiwanese Trade Bank" in Trade Finance's Awards for Excellence in 2010, and won the honour of "The Best Trade Finance Bank in Taiwan" and "The Leading Counterparty Bank for Taiwan" from The Asian Banker in 2011.
More recently it successfully conducted the first transaction with Russia under the TFP; and in early December 2012 it confirmed a letter of credit issued by Transcapitalbank to facilitate the import of computer parts to Russia. The island exporter, one of the largest manufacturers of notebook computers in the world, was the beneficiary of the transaction.
Mega ICBC is keen to work closely with the TFP's participating banks and is looking forward to further business with the EBRD's countries of operations.
Foreign Department, Mega International Commercial Bank