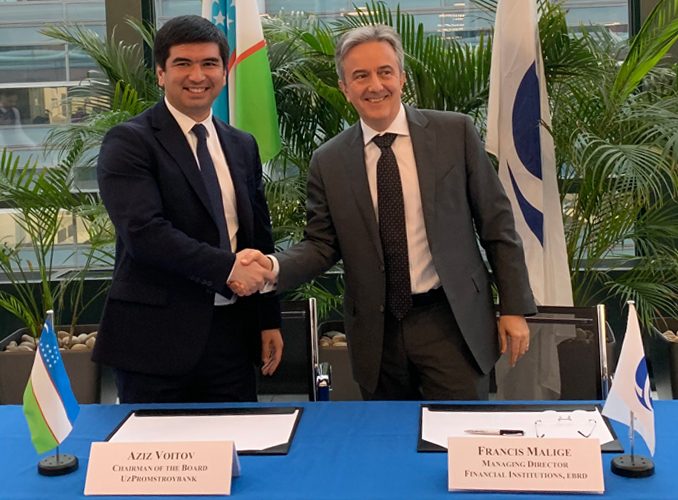 The EBRD is stepping up its support to Uzbek exporters and importers by extending a new trade finance facility of up to US$ 20 million to UzPromstroybank to stimulate international and regional trade.
UzPromstroybank is the country's third largest bank with a network of 45 branches.
The longer-tenor funds will be available under the TFP. Up to 50 per cent of the TFP limit to UzPromstroybank can be provided as cash advances for pre-export and post import financing.
To date, the EBRD has invested €1.3 billion through 70 projects in the economy of Uzbekistan.
To date, the EBRD has invested €1.3 billion through 70 projects in the economy of Uzbekistan